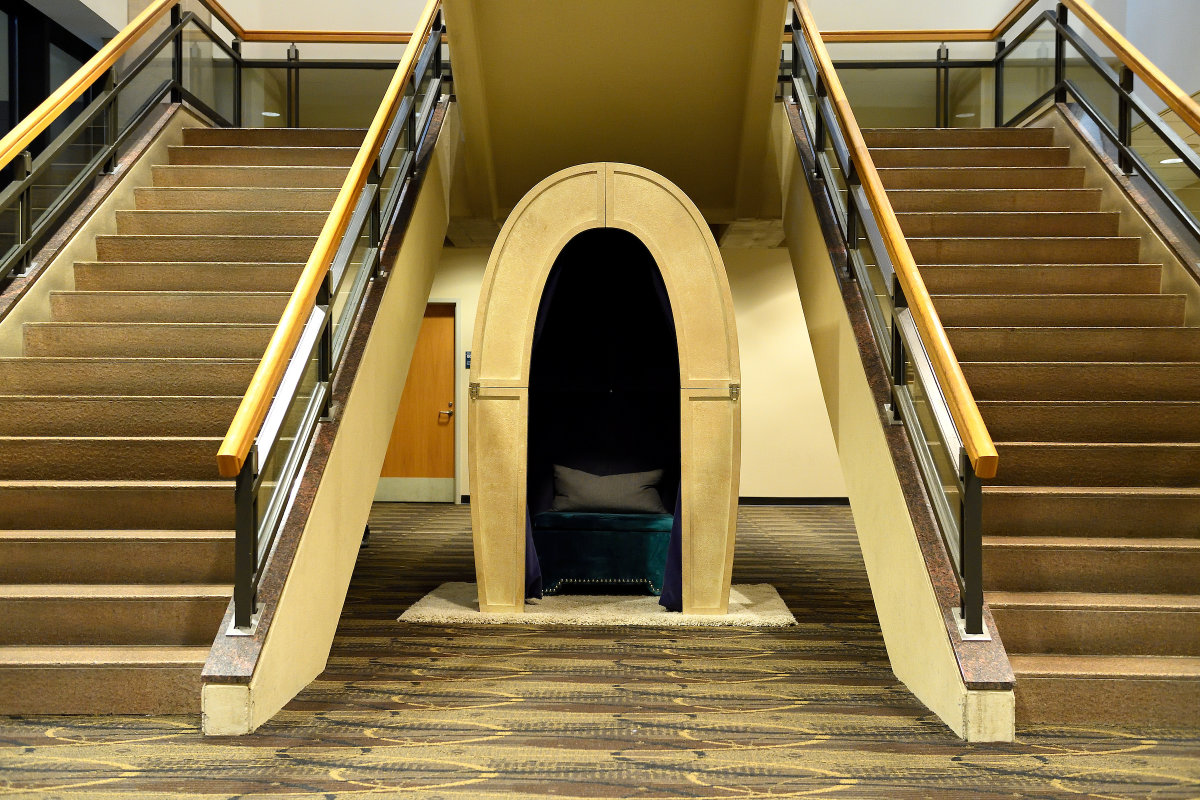 We are excited to introduce the ClarityCapsule to the Johns Hopkins East Baltimore campus.
Located on the ground floor of the Ross building near the Turner Concourse, the Clarity Capsule is a quiet space for you to reset and recharge.

Visit the ClarityCapsule to add a little bit of tranquility and rejuvenation to your day.
Brought to you by UHS Wellness and the Office of Work Life and Engagement.
Here are some resources to help restore your focus that you can use both inside and outside the ClarityCapsule.